| | | | |
| --- | --- | --- | --- |
| News: What path does Groundspeak walk? | | | |
Written by Brat
Tuesday, 16 August 2005

It appears the Groundspeak, the parent company of Geocaching.com, is about to embark on a new adventure -- Waymarking.com.

According to the Waymark.com FAQ; " Waymarking is a way to mark unique locations on the planet and give them a voice. While GPS technology allows us to pinpoint any location on the planet, mark the location, and share it with others, Waymarking is the toolset for categorizing and adding unique information for that location.



The big difference between a Geocache and a Waymark is that "no physical object is placed when creating a waymark". So, anything can be a Waymark -- a Star Trek convention, a survey marker or benchmark, or other types of caches that are 'off limits' on Geocaching.com.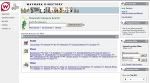 No new virtual or locationless caches are being allowed on Geocaching.com -- that's one way to separate the type of products that Groundspeak is selling -- if a cache has a physical object attached to it, it's a GeoCache, otherwise, it's a Waymark.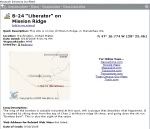 Also, it appears that the rules for managing a Waymark are much more flexible...allowing the Waymark owner to define what a Waymark hunter can and can't use to justify a claim.

Another thing to consider is how a Waymark will impact the current Parks Canada cache ban...and future Park policy.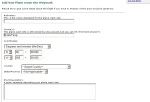 The site appears to be open for 'beta', though only Premium Geocaching.com members can view it, and only a select few can create new Waymarks and categories. We've grabbed some screen shots and posted them in the forum -- feel free to view and comment.






Last Updated ( Tuesday, 16 August 2005 )
---